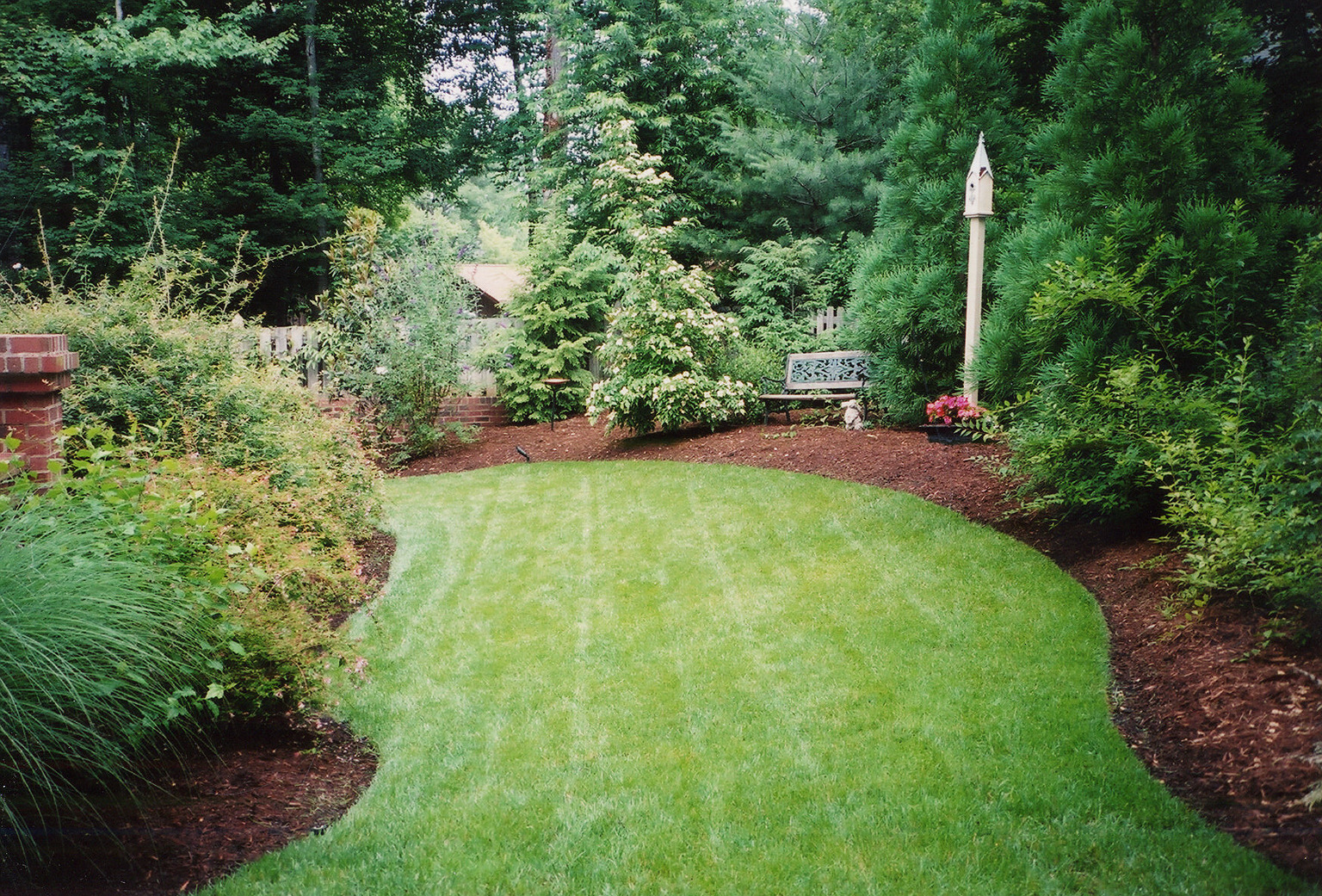 We offer a multitude of seasonal services.  Thorough  the seasons we'll keep your property looking beautiful and  well maintained.
Our services include:
Mulch Delivery and Installation….many colors
Customized Fertilization and Weed Control Programs.
Lawn Core Aeration
Spring and Fall cleanups
Tree & Shrub Trimming
Bed Edging
Mulch Delivery and Installation
Choose from several different shades to complement your home.
Having a layer of mulch promotes moisture retention in the soil, benefiting your flowers and plants.
A mulch bed is a quick and relatively inexpensive way to give your yard a finished professional look.
Customized Fertilization and Weed Control Programs
Our fertilizer and weed control programs take the guess work out of a lush green lawn.
Lawn Core Aeration
Core aeration loosens your compacted turf, resulting in ideal conditions for deep root establishment. This lawn care service promotes a lush green property.
Spring and Fall Cleanups and Leaf Removal
Our lawn service professionals start and end each mowing season with quality cleanups.  We use advanced bagging systems on our mowers, along with professional grade backpack blowers to clean leaves and debris out of even the most hard to reach places – leaving your lawn neat and ready for the coming season change.
Depending on your needs, we offer more than just leaf removal.  We often couple our leaf removal with other lawn care services such as trimming, allowing for proper, symmetrical bush and shrub growth come early spring.
We also provide removal of dead and unwanted growth from perennials helping them come back full and healthy for the next growing season.
Whether you are looking for a simple leaf pickup or a complete landscape cleanup, we have you covered.
Tree & Shrub Trimming
Pruning enhances the natural beauty of your trees and shrubs. We'll make the right cut at the right place at the right time.
Bed Edging
Defined edge lines add an extra level of polish to your landscaping.